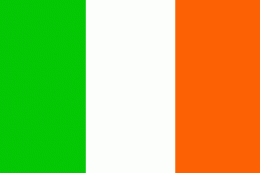 Further volumes of this series
Documents on Irish Foreign Policy Volume VIII (1945-1948)
After 'the Emergency', as World War Two was known in Ireland, came the transition to peace.  Internationally unpopular after wartime neutrality, Ireland had to reorient its foreign policy and find its way again in the new international system.
The reconstruction of Europe, the outbreak of the Cold War, the growing threat of nuclear annihilation as well as Nazi gold, fugitive war criminals and the fear of Communism were all issues dealt with by Irish diplomats in the years immediately after the end of the Second World War.  They are central themes in the latest volume of Documents on Irish Foreign Policy.
Now in its 15th year, the Documents on Irish Foreign Policy series continues to open up the secret archives of the Department of Foreign Affairs. DIFP VIII, to be published in November 2012, runs from 1945 to 1948 and shows that during the immediate post-war years Ireland redefined its global position as a result of wartime neutrality and the developing Cold War.
Previously thought to be years of vacuum and general isolation, the immediate post-war years saw Ireland engage with a wide range of multilateral organisations, open new diplomatic missions and repair relations with states, in particular the United States and Britain, which had suffered during the Second World War.