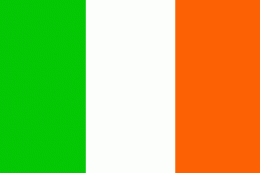 Further volumes of this series
Documents on Irish Foreign Policy XII, 1961-65
The twelfth volume of Documents on Irish Foreign Policy (DIFP), covering 11 October 1961 to 21 April 1965, will be published in November 2020.
DIFP publishes official archival material on Ireland's foreign relations, and DIFP XII covers the 1961 to 1965 Fianna Fáil administration of Seán Lemass. Lemass' ultimate foreign policy objective was Ireland's early membership of the European Economic Community. The slow and painstaking attempts to achieve that goal is the dominant theme in DIFP XII. They stalled following France's January 1963 veto of Britain's parallel EEC application.
DIFP XII covers these major themes and others. It also includes documents on the June 1963 visit of President Kennedy to Ireland, on early steps taken to create Ireland's development aid policy, and the opening of Irish missions in Nigeria and India, and even on how Ireland would respond to the outbreak of a third world war. The volume reveals the extent to which Lemass controlled Irish foreign policy. Minister for External Affairs Frank Aiken remained focused on the UN, membership of which remained a focal point of Ireland's foreign policy. In December 1961 Ireland championed the passage through the General Assembly of a ground-breaking resolution promoting nuclear non-proliferation. In 1962 Ireland sat on the Security Council for a temporary term, which coincided with the Cuban Missile crisis. As the Defence Forces' difficult deployment to Congo ended, in 1964 Irish soldiers joined the first units of UN peacekeepers deployed to Cyprus.
DIFP XII includes a sequence of documents on the repatriation of the remains of the executed 1916 leader Roger Casement from Pentonville Prison, culminating in an eyewitness report of the exhumation. A significant foreign policy development coming into view as DIFP XII concludes is the improvement of the hitherto poor relationship with Northern Ireland as Lemass and Prime Minister of Northern Ireland Terence O'Neill met in early 1965 to seek common ground between Dublin and Belfast. Irish policy makers had reason to be hopeful in 1965 that even if EEC membership remained out of reach, at least the traditionally difficult set of inter-linked relations between Dublin and Belfast and London were improving. There was as yet little sign of the nascent pressures in Northern Ireland which were soon to place immense strain on these new directions; a theme that will loom large in future volumes of the DIFP series.