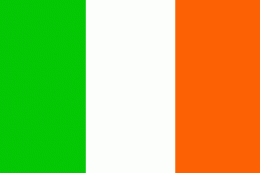 Further volumes of this series
Documents on Irish Foreign Policy IX (1948-51)
Documents on Irish Foreign Policy IX (1948-51) covers the three years and four months of Ireland's first coalition government. Comprising Fine Gael, the Labour Party, Clann na Poblachta, Clann na Talmhan and the National Labour Party, it was known as the 'Inter-Party Government'. In office from February 1948 to June 1951, and led by John A. Costello of Fine Gael.
Clann na Poblachta leader and former 'Chief of Staff' of the illegal IRA, Seán MacBride, chose the External Affairs portfolio. MacBride dominated the foreign policy of the Inter-Party Government, however he was new to the conduct of international affairs. This was reflected in his idiosyncratic and often inept approach to the handling of Ireland's foreign policy.
During 1948 and 1949 Inter-Party Government foreign policy moved at a rapid pace. Ireland left the Commonwealth, declared itself a Republic, refused to join the North Atlantic Treaty Organisation (NATO) (though remaining virulently anti-Communist), participated in the European Recovery Program (Marshall Aid), was a founder member state of the Council of Europe and pursued an internationally active, although ultimately unsuccessful, stance on ending the partition of Ireland.
During its final eighteen months, in contrast, the Inter-Party Government's approach to foreign policy became low-key. This was a consequence of decisions taken during its earlier period in office. Ireland was now outside the United Nations, NATO, the Commonwealth, and the European Coal and Steel Community. With Marshall Aid coming to an end, Dublin had, apart from bilateral relations with fifteen states, only its membership of the Council of Europe and a range of European and international technical organisations to connect it to the international system.
By the summer of 1951, as MacBride prepared to leave Iveagh House, Ireland's external relations were increasingly international in scope but limited in context by design and reach. While the state had a definite series of international interests to enhance and protect, it did so in an orbit somewhat removed from the major foreign relations actors of the period. The question of how Ireland could most effectively and actively play a positive role in the post-war international system remained unanswered.