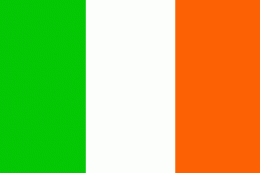 Further volumes of this series
Documents on Irish Foreign Policy X, 1951-57
DIFP X was published in November 2016 and runs from June 1951 to March 1957. It encompasses two administrations: the June 1951 to June 1954 Fianna Fáil government of Éamon de Valera, and the June 1954 to March 1957 Second Inter-Party government of Fine Gael, Labour and Clann na Talmhan, led by Fine Gael's John A. Costello.
Each administration saw a new Minister for External Affairs take office. Fianna Fáil's Frank Aiken and Fine Gael's Liam Cosgrave were hardly political novices, yet despite their experience, both men were new to the development and execution of Irish diplomacy. Their respective Taoisigh, both having long-term involvement in international affairs, maintained a considerable intellectual influence over the direction of foreign policy.
The years from 1951 to 1955 were the nadir of Ireland's post-war international isolation. Outside the main international bodies of the post-war world, Ireland lacked a strong international voice.
Admission to the United Nations in December 1955, as part of a Cold War package deal, brought Ireland back into the mainstream of international affairs.
After December 1955 a new focus and a wider direction, centred on the United Nations General Assembly, entered Irish foreign policy. The volume thus covers a significant turning point in Ireland's foreign relations.
Over the following year the United Nations came to dominate Ireland's international relations. Policy was defined by a belief in the primacy of the United Nations Charter, a desire to maintain Ireland's international independence of action and a strong anti-Communist tone. It was the beginning of a dynamic decade at the United Nations which would put the organisation centre-stage in Ireland's foreign relations.