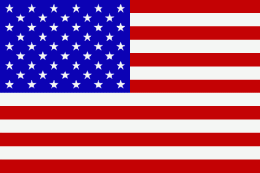 Further volumes of this series
Foreign Relations of the United States, 1969–1976, Volume XXXVII, Energy Crisis, 1974–1980
Office of the Historian, Bureau of Public Affairs
Release of Foreign Relations, 1969–1976, Volume XXXVII, Energy Crisis, 1974–1980
The Department of State released today Foreign Relations of the United States, 1969–1976, Volume XXXVII, Energy Crisis, 1974–1980.
This volume is part of a subseries of the Foreign Relations series that documents the most important foreign policy issues of the Richard M. Nixon and Gerald R. Ford presidential administrations.  Because of the long-term nature of the 1970s energy crisis, however, this volume includes the period of the Jimmy Carter administration, covering U.S. policy from August 1974 until January 1981.  The documentation in this volume focuses primarily on Ford and Carter policies aimed at mitigating the damage to the U.S. and global economy caused by rising oil prices imposed in 1973 by the OPEC cartel, and in 1978 by the perceived shortage of oil supplies resulting from the Iranian Revolution.  The documents show that the United States conducted a broad-based multilateral diplomacy to address the crisis and that U.S. diplomats were active participants in the development of the International Energy Agency's program of energy cooperation.  The economic summits of the period brought together the heads of state from oil consuming industrialized countries in Rambouillet, London, Bonn, and Tokyo in an effort to devise a common strategy to deal with the impact of high oil prices on the global economy. This is one of a growing number of Foreign Relations volumes that document global issues instead of a bilateral relationship, reflecting the changing nature of U.S. foreign policy in response to an increasingly interrelated world.  For documentation on the energy crisis prior to August 1974, see Foreign Relations, 1969-1976, volume XXXVI, Energy Crisis, 1969-1974.
This volume was compiled and edited by Steven G. Galpern. The volume and this press release are available on the Office of the Historian website at http://history.state.gov/historicaldocuments/frus1969-76v37.  Copies of the volume will be available for purchase from the U.S. Government Printing Office online at http://bookstore.gpo.gov (GPO S/N 044-000-02648-1; ISBN 978-0-16-089531-9), or by calling toll-free 1-866-512-1800 (D.C. area 202-512-1800). For further information, contact history@state.gov.