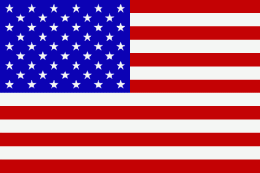 Further volumes of this series
Foreign Relations of the United States, 1969–1976, Volume E–9, Part 1, Documents on North Africa, 1973–1976
The Department of State released Foreign Relations of the United States, 1969–1976, Volume E–9, Part 1, Documents on North Africa, 1973–1976.
This volume is part of a Foreign Relations subseries that documents the most important foreign policy issues of the Richard M. Nixon and Gerald R. Ford administrations. The focus of this volume is on the relationship between the United States and North Africa during the Nixon and Ford administrations from 1973 until 1976. The Maghreb presented opportunities and challenges for both the Nixon and Ford administrations as they sought to broker settlements to conflicts in the Middle East and to limit Soviet exploitation of tensions in the region. Stability in the Maghreb was considered vital to achieving these goals, but proved increasingly difficult to attain due to Libya's actions in the region and the destabilizing impact of Spain's withdrawal from the Spanish Sahara.
Documents on North Africa, 1973–1976, covers efforts by both administrations to re-establish diplomatic relations with Algeria and provide support and reassurance to moderate Arab allies Morocco and Tunisia. It also covers the various attempts to manage relations with Libya's Mu'ammar Qadhafi. Finally, the volume documents Secretary of State Kissinger's efforts to de-escalate growing tensions among Spain, Morocco, and Algeria following Spain's May 1975 announcement that it would transfer sovereignty of Spanish Sahara.
Myra F. Burton compiled and edited this volume, which is available exclusively on the Office of the Historian website at http://history.state.gov/historicaldocuments/frus1969-76ve09p1. For further information, contact Adam Howard, General Editor of the Foreign Relations series, at (202) 663–3956 or by e-mail to history@state.gov.